Cloud Native Development Services.
Cloud Consulting Services.
Team of technology experts to plan your business application, data and infrastructure to cloud based services. Services that enhance your current eco-system to be more secure, better performing and cost optimized.
Business Perception & Understanding
Framework understanding
Extract business rules
Identify needs for performance
Security & operational efficiency
Cloud Readiness Assessment
Application dependency discover
Cloud planning & design
Cloud compatibility assessment
Security & risk assessment
Exploratory Evaluations
Application rationalization
Operation model assessment
Business continuity plan
TCO & ROI implications assessment
Migration Strategy
Identify cloud migration services
Application & resource migration
Application and infrastructure blueprints
Data backups & recovery strategy
Cloud-bases Software Architecture Design Services.
Providing a range of architectural services for new age cloud computing for
XaaS (X = Infrastructure / Container / Platform / Function / Software).
1
Application ​
Architecture Design
2
Cloud Data​
Architecture
3
Cloud Native, DDD &
Serverless Techniques
4
Cloud Services
​Integration
Cloud Security & Testing Services.
A rigorous practice we follow to protect the cloud environment, business applications, and data held in the cloud. Offering your product the best security against data loss, theft, and data leakage.
Testing Techniques:
Cloud-Portability | Inter-Operability | Multi Tenancy Testing | Disaster Recovery Testing | Availability Testing | Synchronization Testing | Distributed Cloud Testing | Compatibility Testing
Security Assessment
Cloud services audit
Regulatory and industry compliance checks
Data Protection & Privacy
Data protection framework
Techniques : Hashing | Digital Signatures | Encryptions | Anonymization
Business Continuity & Disaster Recovery
Service interruptions event handling​
Flexible and reliable failover mechanism
Operational resiliency
Network Segmentation & Security
Multi-tenant environments

Isolated instance & containers​

Network aggregation​
Cloud Deployment Services.
Cloud deployment options curated towards your business requirements with automated CI/CD pipeline for evolving business needs.
Deployment Expertise for:
Private Cloud | Public Cloud | Hybrid Cloud | Community Cloud
3
Application & Resource
Management
4
Continuous Maintenance &
Support
5
Cloud Automation
Techniques
Cloud Migration Services.
Migrate your digital assets, resources, services, and applications deployment to cloud services. We offer expertise with cloud migration to frame the right strategy, roadmap, workflow and overall product eco-system.
Approach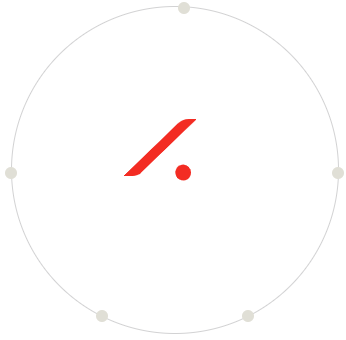 Rearchitect
Rebuild
Relocate
Refactor
Rehost
Capabilities
Infrastructure ​migration
Platform ​migration
Database ​ migration
Application​ migration
Cloud Software Maintenance & Support Services.
Review, manage and observe the operation workflow for your product via a cloud infrastructure.
1
Periodic Backup &​
Disaster Recovery
2
Continuous ​
Performance Tests
3
Troubleshooting ​
Services
4
Service and Storage
Management
Our Cloud Application Development Approach.
Strategy & Tactics
Requirement review
Goals identification
Risk analysis
Solution evaluation
Solution Design
Cloud suite & services identification
Deployment & backup strategy
Cloud development/migration plan
Development & Deployment
Application deployment in UAT
Verification & UAT sign-off
Production movement & source data migration
User training & documentation
Cloud Support & Maintenance
Cloud review
Monitor scaling & usability needs
Ongoing support & enchantments
Cloud ROI tracking