Know our Head Honchos
who lead Azilen from the front.
The Leadership Pillars committed to Engineering Excellence
Our core team comes with a well-seasoned experience to build and manage the teams who eventually help clients solve business problems by fusing engineering excellence, innovation, strategy, and vision. They are well recognized as thought leaders and drivers of innovation that push the vision of Azilen further in building a futuristic product engineering ecosystem globally.
Naresh Prajapati
Chief Executive Officer
Niket Kapadia
Chief Technology Officer
Arvind Kugasia
Chief Delivery Officer
Abhay Phansikar
Director – Strategy
Frank Miska
Director – EU
Tom Naramore
Advisory Member
Steve Goldberg
Board Advisor
Lavina Ramkissoon
Advisory Member
Nikunj Shah
VP – Customer Success
Swapnil Sharma
VP – Strategic Consulting
Ekta Kodnani
VP – Finance
Vivek Nair
AVP – Corporate Branding and Communications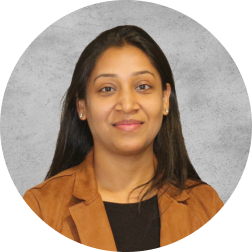 Ritika Gupta
Head – People and Culture